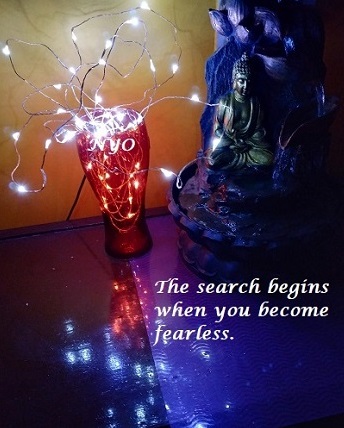 Breaking Stereotypes
In the last five years, staying in NCR had made me worry about the path our youth is walking on. Evenings and weekends are meant to "Chill" for them and what this chilling on weekend means is visible from the plunging cash registers of various pubs and fancy clubs. Young men and women smoking openly without any inhibitions is a common site these days despite the rules against smoking in public. No, I am not judging anyone but just wishing them to at least think of their health if not about following rules and regulations.
When fear makes us feel strong..Really!!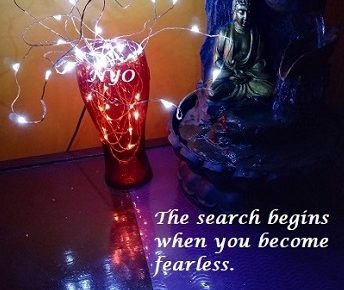 I had always been a very "God Fearing" person… Wow! Isn't that strange that our 'fear' makes us feel strong and good about ourselves! That makes me realize that my generation (Baby Boomers and Sandwich Gen) in general has always lived in some kind of fear…. fear of parents; teachers; society; not getting a govt job in time; not getting married at the right age; not becoming parents within the stipulated time; so on and so forth. When did we actually live? The bitter truth is that most of us don't even know what actually living is. We are all alive but never living. Isn't that tragic?
I had been a very strong person but with age catching on, that strength seemed to be losing grip from every aspect of life. With the growing responsibilities, a mother kept growing stronger than that happy little girl, who got lost in the humdrum called life. Not getting much into personal details, let me just cut to today as I work towards being aware of the pure consciousness, that is me.
From fear to love….
I always had an urge to learn meditation. In my 20's parents said that it was time to study, make a career and get settled. Once married, the new family said that it was time to take care of family and bring up children. There entered the fear to hurt family taking independent decisions for my joy. Only logic I could gather from all was, "When you are not able to do anything else in life, then it's time to sit and meditate." Oh! now that was just too much to accept and agree to. I decided, it was time for breaking age related stereotypes. 
Finally, at the age of 52 I thought of 'living life'… yes, you read it right; after wasting 52 years of my life, I was just thinking of living. Weird, isn't it! So with kids generally on their own, the first thing I did was from being 'God Fearing and religious' moved over to being 'Spiritual'.
Learning with two leagues apart….
Google being the best friend and guide, helped begin my search with some nice YouTube guided meditation videos. While on that journey I got to know of various spiritual gurus and ways of meditation but there were two individuals, I got enchanted with.

First,  Sadhguru Jaggi Vasudev…The very famous and enlightened 61 years old Indian mystic and founder of Isha Foundation, the non religious organization. His voice soothes hearts and touches souls.
Second, a young 26 years old girl Kartika Nair.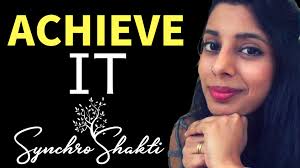 She is the founder of 'SynchroShakti' a personal development brand. Kartika runs a business but with her heart and ethics in place and that makes her special to me.
Both of these leaders have brought solace to my jumbled mind. They made me aspire to achieve my goals and kept me grounded too. One thing about both Sadhguru and Kartika, that amazes me is the number of young people following both of these leaders. Staying in NCR and observing the rotten youth culture this comes as a pleasant relief.
Being part of live videos of Sadhguru and Kartika I always see some really young 'men' breaking age and gender stereotypes through spirituality. This sight makes me heal better out of the belief that spirituality and meditation are meant to be taken up after crossing 55-60 years of age but here I get so positively charged watching and communicating with people in their 20s and 30s taking living so passionately.
Youth is synonymous to life, adventure and exploration. As Sadhguru says, "There is so much adventure that only a youth can experience. Youth is not the time to languish in pleasure – youth is the time for exploration and adventure." Having seen youth exploring, exploiting and being adventurous with their physical selves, it is so blissful finding young men and women exploring spiritual adventure. Hats off to the enlightened spiritual leaders like Sadhguru, who are leading the young power force of India on the right path.
And yes, how can I forget young coaches like Kartika Nair 'Synchroshakti'. Kartika, I can vouch for, is one such flag bearer for today's youth who is boldly breaking stereotypes and consolidating various tools of self discovery in her own ways.
Kudos to this shift in the adventurous spirit of youth. I feel relieved that not all is lost; there is still a lot of hope. This world is surely going to be a better place for the future generations.
I shared bits of my life here too…