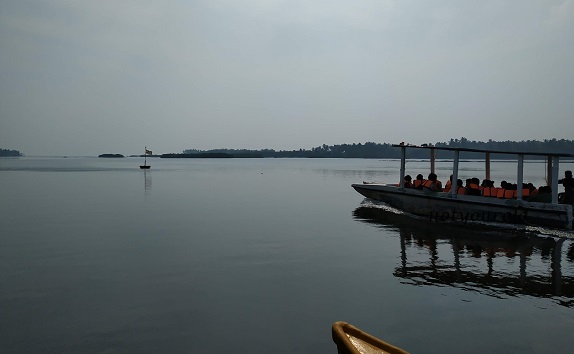 Why You Must Plan An Unplanned Trip!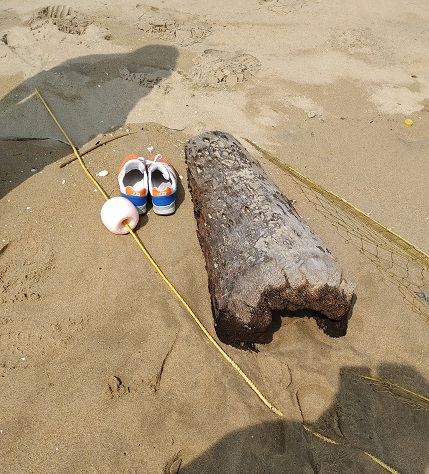 You think, I am going crazy, talking about planning something that is supposed to be unplanned… No, Instead of judging, why not think of possibilities in the most impossible things?
Have you ever felt like a butterfly? A free, happy one, bright and colourful? My recent foray into the my inner positive world and kids finding their own path of life has made me feel so. I am sure every mother, whose life always revolved around her children, feels so. There is a slight yet major shift from being 'over indulgent with kids' stupidities' to 'over excited about self stupidities'. Thus to celebrate the feeling, I emotionally blackmailed my husband to plan an unplanned trip.
When life plays games….
For the previous one year we had been planning to avail leave travel concession before my husband's retirement. We planned a trip to Leh but due to unforeseen circumstances had to cancel a 'very well planned trip' at the last minute. Sigh! Plans, it seems never work for me or may be the universe wants me to enjoy moment as it comes. Decided…this time it had to be an unplanned one.
Coming back to the trip; I and my husband had just 3 days to go on a trip as our daughter could manage only that many days off from her hostel to take care of our pet baby. Thus the trip was planned in a way that we knew the departure and arrival dates from Delhi to Chennai and vice versa. In between those two days where were we going, we had no idea. Kids asked, "What are the plans?" My standard answer was, "No idea." Well, frankly speaking this 'No idea' proved to be the best thing of those two days trip.
A random look at the availability of flight tickets and accommodation helped us decide the venue…. Chennai. "Yes, we can do some shopping and sightseeing, relax at the beach, local sight seeing and be back." Done.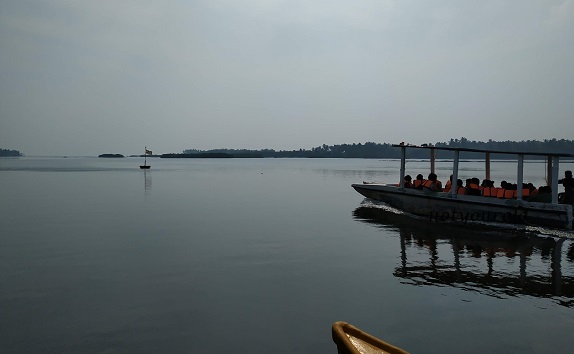 Second random look at google maps…. "Ummm… may be we can go to some nearby tourist places like….. forget it, let us reach there then we will see. Aah! by the way there are a few nice places around…" I was behaving like a true Gemini, confused, wanting this and that too, all in one go.
"Leave it, let me find out about cabs for sightseeing," said my equally confused husband who likes to play very safe while travelling. So he managed the contact number of a person who could help in hiring outstation cabs at the last minute, if required. (We didn't have any idea about Ola/Uber outstation cabs) For me that much planning was more than enough. I was excited for so many things…
…..first time in the last 28 years of marriage, 'I' was going to decide where to go and what to do;
…..traveling light without bags full of diapers, bottles filled with milk formulas and healthy homemade snacks for kids; (I had been terribly obsessed with home made food for kids especially while traveling.)
…..living my dream of traveling without any plans. (Though I would have done better but with my over cautious husband, this was the best I could manage without making him cancel the trip because of my crazy ideas.)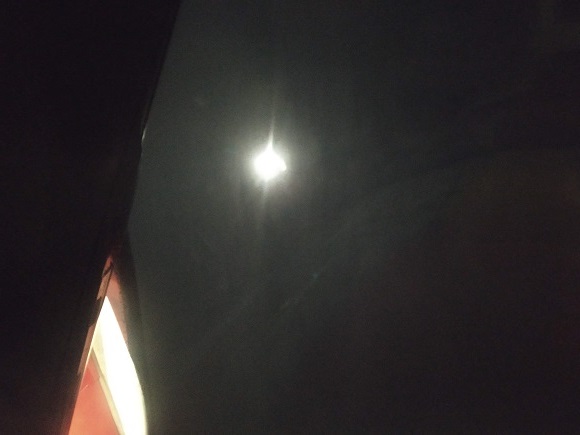 The flight was a dream with a temptation to touch the moon. We reached Chennai at midnight to realize that it was too hot and sultry to spend a day at the beach and roam around in the market. Next morning we booked a cab for Pondicherry aka Puducherry, which seemed to be a better place seeing the weather and my urge to feel like a tourist. The deal with the cab driver was to show us all the tourist spots on our way to Pondicherry and back.
Our first stop was Mallapuram, a small historical town in Tamil Nadu with a rich mythological history related to Pandavas, Krishna and Mahabharat. (A separate post coming up about that)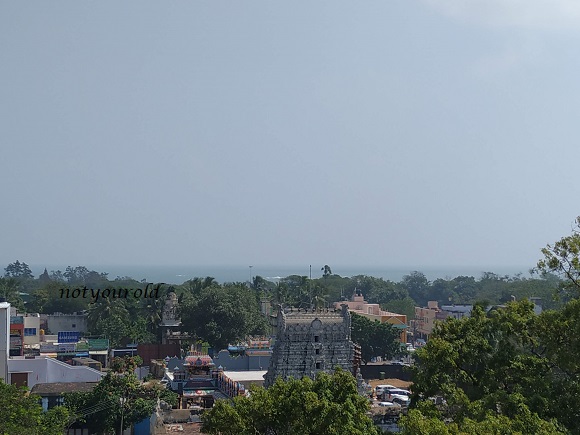 When we reached Puducherry we realized, it was Christmas eve and that night's festive experience at the Sacred Heart Basilica Church there took the trip to next level.
Next morning I realized that we could visit Auroville on our way back to Chennai. Voila! who knew this trip would be the first check off my bucket list since Auroville was one dream destination listed in it. Universe surely had begun to listen… Cheers to that.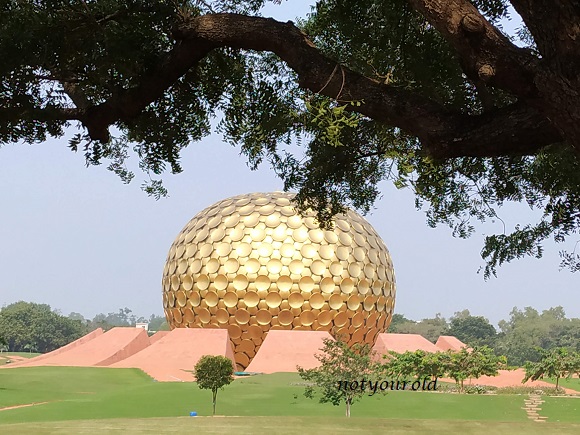 By the end of the second day we were back to Chennai after visiting Mallapuram, Pondicherry and Auroville. (Wow!) We had a whole day to check out Chennai as our flight back home was late night and we surely didn't miss any chance of doing so.
A quick visit to Marina beach in the morning along with the Light house, some light shopping and a great Tamil special lunch Thali made us end the three day trip. Fun part of this last day was that we roamed around the city in an auto-rikshaw, which actually helped us in visiting the lanes easily.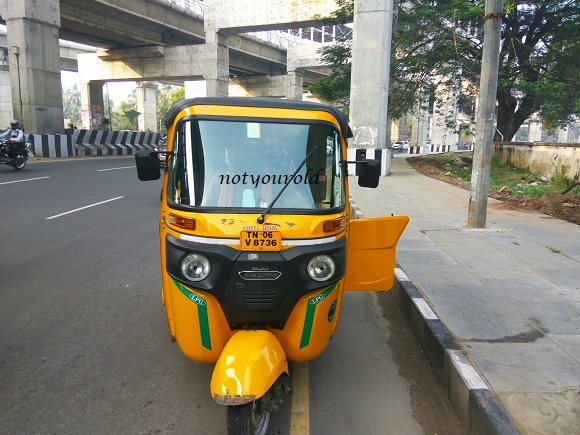 What did this unplanned trip teach us?
Everyday brings in new learning and this three days trip filled our lives with so much of practical knowledge. This was not only about visiting a new place but also lessons about booking Ola, Uber and Oyo online. This unplanned trip that we planned was all about finding a refurbished and rejuvenated physical, spiritual and emotional self that every 50+ requires one day. It was not only about walking whole day with painful bone spurs, but also about quietly sitting and exploring inner self. Whatever else it was, but surely it was the beginning of a new life as a light traveler.
Few shreds of life experiences can be found here too…