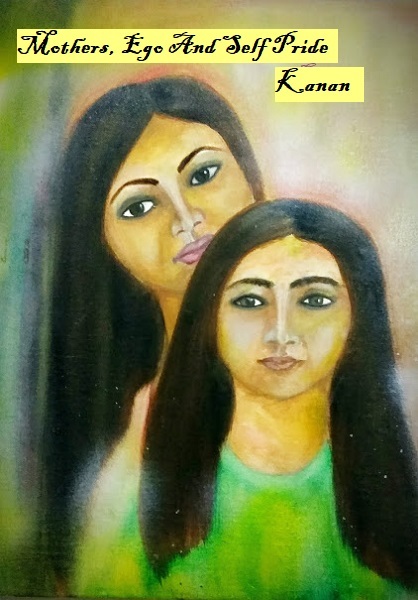 Curb Ego, Not Self PrideMother, ego and self-pride
I always loved children and was official 'Kids' In-Charge' during family and social events. After many years, when I started working with All India Radio, I decided that it was high time for me to get married, because I wanted to be a mother.
Those were the days when Sushmita Sens and Neena Guptas were not heard of so marriage was the only option to be a mom. Later in life, I took up teaching because of my love for childhood. 
Then I realized that teaching children and bringing up your own children were thoroughly different ball games.
Early lessons in parenting…
My parents were government college professors. It must be a big challenge for them to handle their jobs and two kids all alone. There are many vague images in my mind related to my childhood but hearing from my mother, how they managed parenting really warms my heart. Parenting is all about sharing responsibilities. I learnt that from my parents.  
Controlling ego but saving self-pride
My mother, despite opposition from some family members, never left her job because according to her she had sacrificed enough to earn a masters degree in geography, get the job and above all had left her Kumauni base for it. Another reason was her promise to her parents that she would financially support her seven younger siblings till the eldest brother started earning. And she proudly kept her promise with no regrets.
Strangely enough, she never had any independent bank account till the day of her retirement. Though I loved my father but I had seen my mother making compromises just because she had to support her siblings. My father, despite being a good person at heart was terrible at financial and anger management. To keep the children out of confusion was my mother's another responsibility.
As I grew up,I realized that an indulgent father might not necessarily be a good husband too. I started pushing my mother to stop tolerating nonsense and leave daddy?  Every time our discussions ended on one note,"You will not understand now.  Once you have the moral responsibility of your children, you cannot be anyone else but a mother; a strong mother. Once you are in my shoes you surely will understand one day."
Daughter and Mother
In 1998, when I decided to restart teaching career, my only aim was to stay with my children maximum hours of the day. I always taught in the schools, where my children were studying. Salary or consistency in teaching levels never mattered to me. I have taught at all levels, from pre-nursery to college.
Waking up daily at 5 am, cooking meals, packing lunch boxes, after getting children ready, getting myself ready for school was a mind boggling morning routine. There had been difficult times and relationships. The resounding words of mother always kept me going.
Forget Ego not Self Pride
I ask myself, why we mothers do that every time? Why can't we just run away from everything and every one? Why can't we live for ourselves? Is it the societal pressure? Are we concerned about, "What would people say?" Well, for my mother, it surely was.
What about me!
I had never been bothered about society? My mother once told me, "Children never ask the parents to bring them to the world. As a mother who suffers nine months of pregnancy, woman must create good human beings. For doing so she needs to curb her ego. She can not run away from challenges of life and expect  little children to be strong enough to keep fighting. Mother must be the leader. A leader must have 'self pride' but she can not afford ego."
Well, that's so true. No one has the right to add regrets to beautiful childhood memories of children. Ultimately it is a battle ground for mothers between their ego and self pride.