[vc_row full_width="stretch_row_content td-stretch-content"][vc_column][/vc_column][/vc_row][vc_row full_width="stretch_row_content td-stretch-content"][vc_column]
About 'Not Your Old' and Me
'Not your old' is a celebration of life experiences of a middle-aged woman. It screens the empowered journey of mind, body and spirit through the struggles called 'life lessons'.
I am a true blue Gemini, who keeps shifting base from a 50+ silent seeker of the ultimate truth to the crazy girl, (Oops!) woman who forgetting her own age, addresses same age group people as Uncle or Aunty. 
My blog 'Not Your Old' hands out little packages of hope, love and acceptance through the message 'Giving up is never an option, so better fight it out.' This blog has the real stories of the moments in life, treated with grace, élan and a lot of magic of prayer.
WELCOME TO MY WORLD OF
INNER COMMOTION AND SILENCE.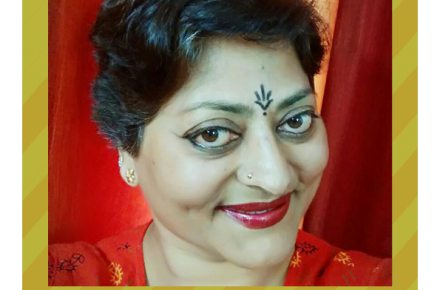 [/vc_column][/vc_row][vc_row][vc_column][vc_empty_space][/vc_column][/vc_row]