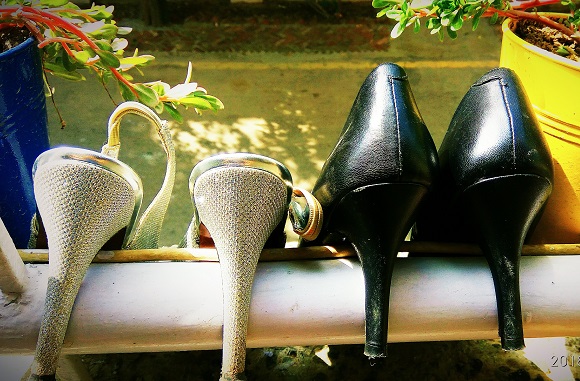 My Love Killed My Sole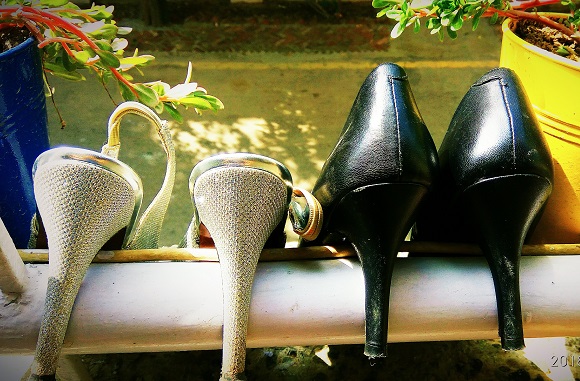 As a kid in seventies the only dream I had was to walk in high heels. During rainy afternoons when we were not able to play outdoors, we had role play sessions. I never role played mother as she was supposed to be doing all household chores. Playing the role of a teacher was always a cause to fight for because that was the only way to wrap a sari and wear mom's heels. My favorite was mom's block heel bellies in white which she wore for special occasions with her beige and golden border sari. The fact also remained that I never found my mother to be 'cool' as she was not at all fond of wearing heels. 
I had a dream
I always dreamed of wearing high heels, higher the better. The greatest tragedy of my life was that I wasn't allowed to wear those beauties because of my genetic tendency towards heavy posterior. My grandmother convinced my mom that I would develop a 'bubble butt' if not stopped from wearing high heels at an early age.
During those days birthdays were the only occasions to openly ask for a gift. A red high heel was what my heart desired. When I turned thirteen, I hinted at my dream to own a 'red pencil heel' as birthday gift. The scowling expression of my mom was enough to give me a shut up call. There were long sulking sessions which finally culminated in a consensus that I would be allowed to wear my first high heels after I complete my class tenth. That meant a ban for another two years. There was no way to defy the ban so life went on with flat belly shoes and a pair of brown Bata sandals with buckles everywhere.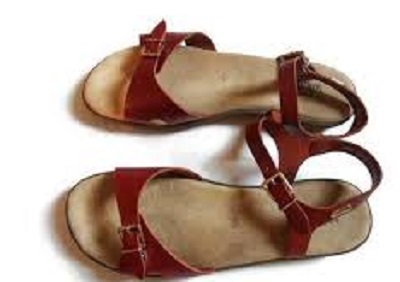 There was nothing more depressing to team up those brown Bata sandals with a stylish Bell Bottom suits which my father used to stitch for us. Oh! tailoring, painting, cooking, stitching and all things 'feminine' were my father's hobbies. He really was a multi talented man. 
My first heels
Finally, I completed my tenth board and entered college in a pair of maroon high heeled sandals. Day one, I slept hugging my high heels and after that the complete week the shoe in the box lay there under my bed. I did not feel as if I was wearing a 4 inch heel for the first time. That maroon high heel was my big shout out to the world around me that I had arrived. (or so I thought)
That bright maroon heel made me a 'high heel kind of girl'. From 2 inches to 6, from platforms to pencil heels, I had them all. From black to beige, maroon to tan, I loved my stock.
Those were the times when in small hilly towns like Chamba, the only brand available was Bata. During vacations in Delhi, I loved visiting shoe stores and fondling the high heels with my eyes. Such were the moments when I hated living in the small towns. I dreamed of working in metros, earning heaps of money and spending all on high heels and matching bags. What an ecstasy it was to own colorful round 'Matka' heels from Patiala and a platform heel from Lucknow.
Heels seemed to be my personality and confidence booster. Heels made me a different person; self assured, full of confidence, eternally glamorous a girl who thought she could win over the world in just a few steps. 
With the increasing numbers of heels as my confidence increased, my mother's fears also surged proportionately. Finally one fine day, she made me see the bulging reality of my backside. Her argument was that it was all because of my high heels but I conveniently discarded it by naming my female relatives who had big bounties despite wearing flats.
I was 19 then
The love for high heels developed into nothing less than addiction. I was walking around in my stilettos in sun or rain. I remember how once I enjoyed walking a steep incline in Shimla during heavy snowfall. It was nothing less than an adventure then. Over the period my flat flip flops also were replaced by wedge heeled ones. I was not able to walk in flats at all. My toes were so used to in a particular position that any change in angle seemed uncomfortable.
I knew that I had developed heavy backside which sometimes looked awkward in Indian salwaar suits but there is surely a difference between knowing and realizing. My decision to start wearing sarees regularly proved the saying true,'where there is a will, there is a way'. I believed that sarees look good on wide based curvy women and I proved right. I was getting complements for how saree worn with high heels made me look taller than usual. I was happy, not for the complements but just for the fact that I had succeeded in my mission. This undying love carried on for more than 30 years. The only times I didn't wear high heels were when I was pregnant, but still I never wore flats. 
I turned 50
I restarted job in a play school and day care and that gave me another opportunity to buy latest design in formal footwear in high heels. Throughout the day I meandered around in high heels because those made me feel confident and authoritative. The tapping sound of heels on wooden floor provided the much needed kick to me in the middle age. I had no regrets despite the fact that my feet and knees had been in pain. At night I found my feet swollen.
A visit to the doctor confirmed my fears. There were bone spurs and I had Rheumatoid Arthritis. The things I had to stop was wearing heels and weight gain.
Each love affair has a shelf life
I accepted that the time had arrived where I had to let go of my childhood love for my high heels. The saddest thing in the world is to let go of your fantasies. My dream world was shattered.
Homage to my love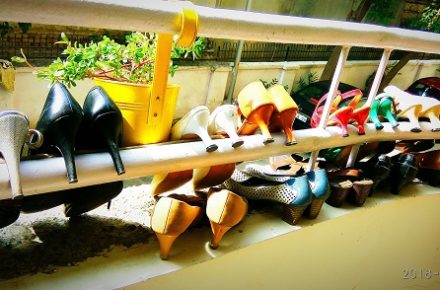 Once a month, I take out my heels and keep them in sun. Feeding my love, I touch the leather and feel the curves of the heels with passion. I poke the stilettos in the palm to check if it is still as sharp as it was thirty years ago, when I had pressed and twisted it on top of the foot of a man who was trying to act funny with me in DTC bus. Each high heel narrates a story of my moments of confidence and self esteem as a woman.
Finding peace
At the age of 52, I am still trying hard to accept the fact that heels are my forbidden love. I do miss my sexy high heels but those can never stop being an integral part of my life. I am trying to come to terms with my pairs of cushioned walking shoes. 
The other day someone suggested me to start using Dr Scholls shoes. No way, I am not an old woman yet. I am just 52. 
My high heels killed my sole yet my soul belongs to them eternally. Life might not let you enjoy all that you love but it's you, who can make out the best of the compromises you make. So what if I can't wear high heels, I can always wear smart colorful walking shoes. 
Oh! by the way, My orange New Balance Shoe just got delivered. That makes five different colors in my walking shoes collection.